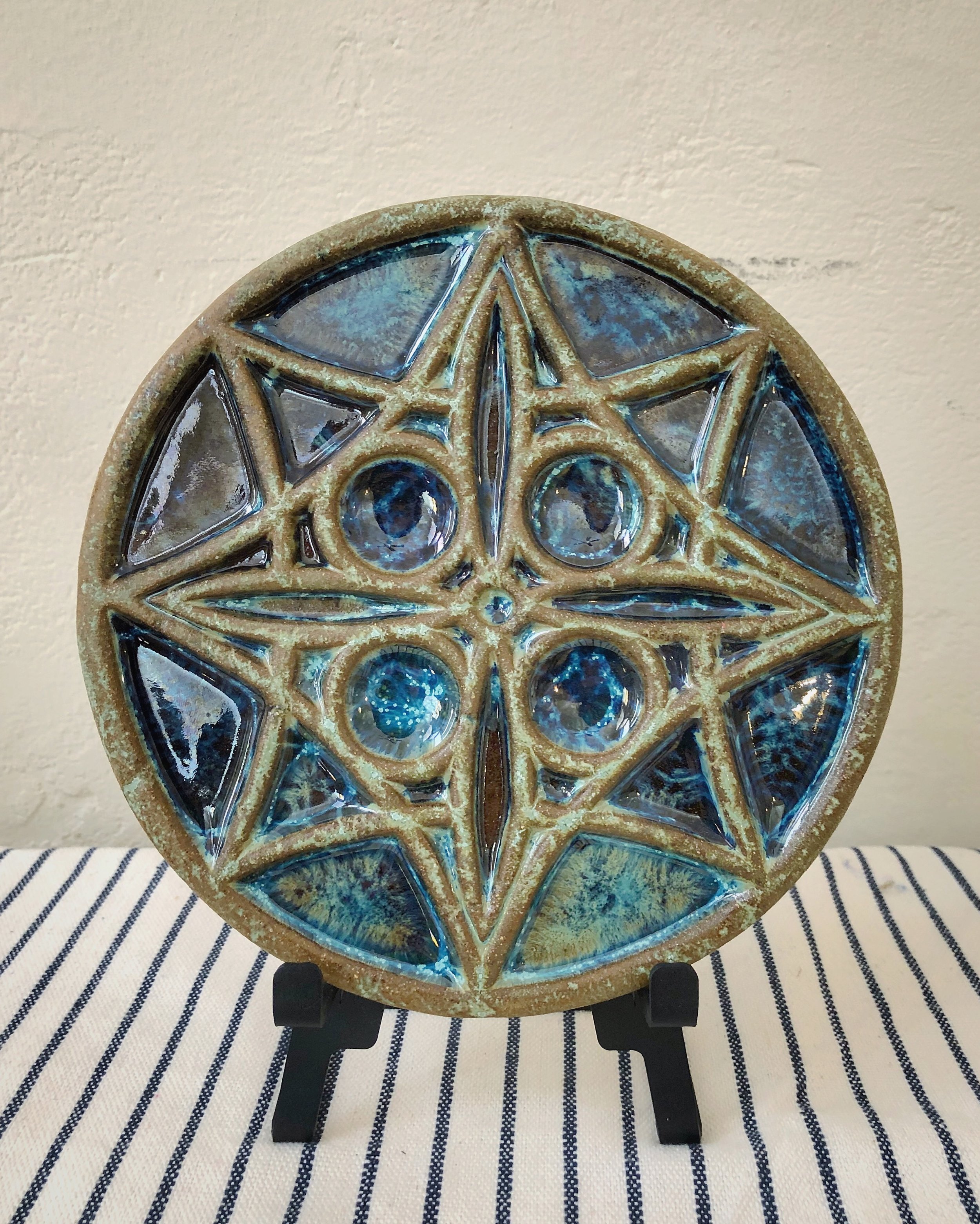 106 N Bullard Street
Silver City, NM 88061
Tel: 575-388-5472
info@syzygytile.com
Founded in 1993, "the underlying philosophy of Syzygy when founded, was to be a regional tile works emphasizing the rich and disparate cultural influences of Southwestern New Mexico – Mimbreno, Mexican, Mayan and Western. There was a heartfelt desire to leave an indelible mark in the community so that a hundred years hence it would be known there was a functioning, creative tile works..." They use a red-bodied clay because of its intrinsic connection to the earth and because of its aesthetic - an ode to the history of the people of this part of the world. Syzygy Tile currently employs 22 individuals and is one of the only large "wealth building" companies in the area, meaning they bring money into Silver City from the sale of their tiles all over the country, not just locally.
"...Syzygy is in the happy position of offering an extensive palette of glazes which have attracted major interest in the industry. A collection of tiles of very true, clear colors, complimented by others specifically designed for subtle variations in coloring, with overglazes providing color modulations and a sensation of surface depth. Intensive continuing research and ongoing experimentation is providing an assurance of the addition of new colors and designs as they are developed and tested..."
We encourage you to visit this site and take a tour of their foundry. They have a vast knowledge of clay, clay tile and the Southwest New Mexico region.