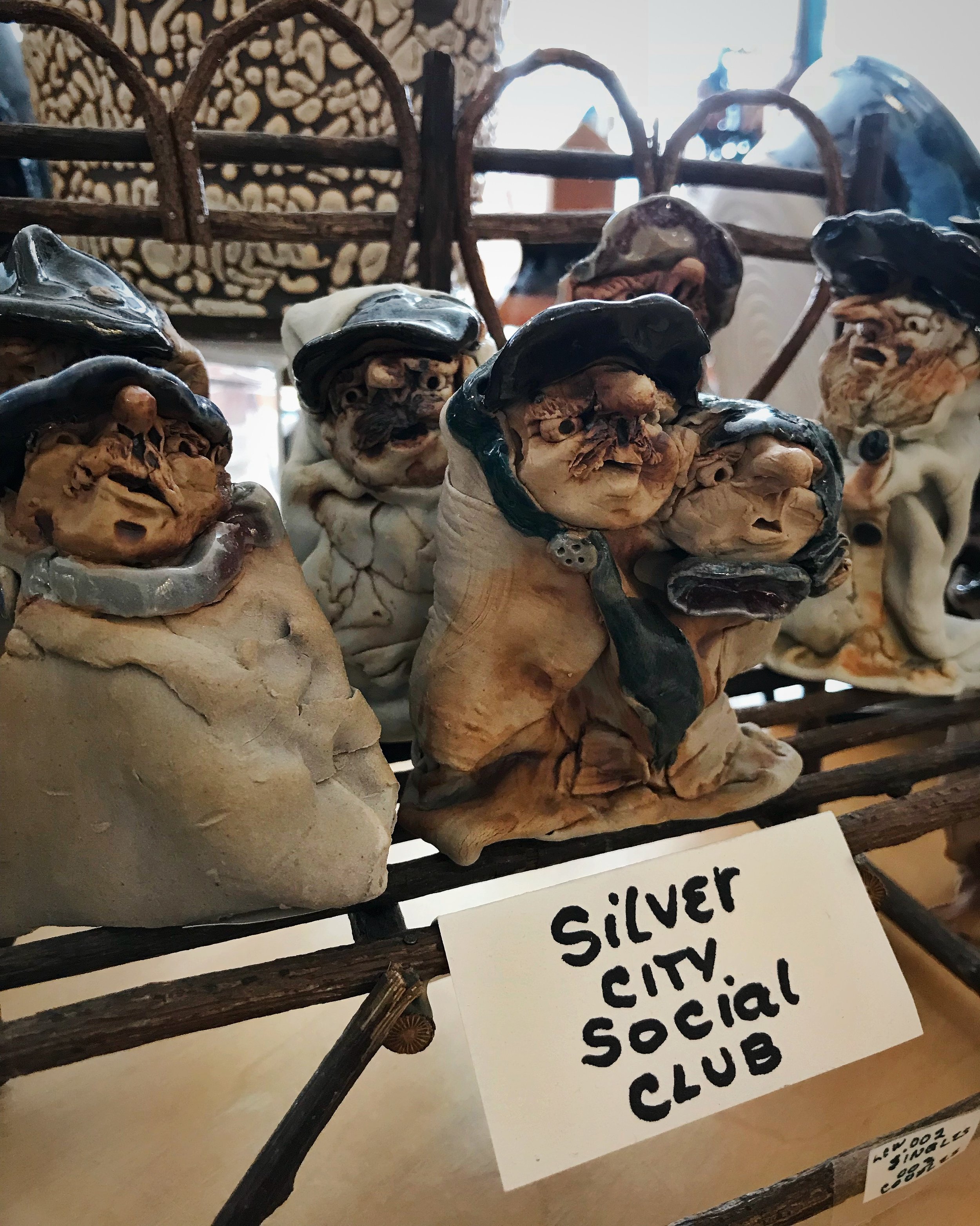 201 N. Bullard St.
Silver City, NM 88061
(575) 590-1368
https://theplaceatthepalace.com/
They have an eclectic mix of art including pottery, paintings, clothing and much more. They currently have the work of three clay artists- Letha Cress Woolf, Curtis Dinwiddie and Tasha Marshe. Be sure to stop in on your travels down the Southwest New Mexico Clay Arts Trail.